Navigating Leadership in the New Normal: Finding Your Inner Strength
My career has seen many reinventions but one piece of clarity that has always existed for me is that ever since I was little, I have wanted to work.
I can remember being a little girl and staring out the car window at the big company buildings. I wondered what it was like in there, daydreaming about one day being inside as a grown-up with a job.
Work has always been a fundamental aspect of my personality and it guided my choice to pursue leadership development training and executive coaching.
A story about change and loss
In early 2013, I was plugging along with my life and my work. 
One morning that March, I received a call from one of my oldest and dearest friends that her husband had died suddenly. He left behind not only my friend, but 3 young children. 
I dropped everything to be there for her and her family.
Not 4 months later, our hearts still broken by the recent loss, my husband's life was in grave danger. He was diagnosed with end-stage renal failure. He had less than 7% kidney function and was told that he too should be dead. 
Within days, he was on dialysis 3 days a week for 4 hours a treatment. His diet was intensely restricted, and this method of life support would continue until a kidney donor could be found. 
This was the most powerful test of my self-knowledge and inner strength I had ever experienced – and not just as a wife and friend, but also as a business owner and a human being.
Becoming a leader
Still grieving the loss of our friend I was now confronted with the very real possibility that I could lose my husband too. 
I remember very clearly being in a space where I said to myself: 
WHO are you going to be in all of this?
HOW are you going to be? 
I could stand and be strong or I could crumble. I chose to stand in my well-built foundation: I would be strong, hopeful and positive.
My inner strength was the personal foundation that created a safety net for my husband, my children, myself and my business. 
Was it luck or destiny or Grace that called me 30 years ago to start building up my inner strength and self-knowledge long before I needed to test just how deep I could go?
Regardless of the answer, my inner strength was there for me and I became the leader that my husband, my friend, my family and my business needed me to be.
Where does the journey to inner strength begin?
In this new normal, we are all figuring out how to deal with intense change, loss, and even conflict. As leaders, we are being tested.
Discovering your inner strength means discovering your leadership potential.  
And the deceptively simple answer to where that journey begins lies in connecting deeply to what matters to you and why.   
From that connection, you begin the first act of leadership which is making choices about how you're going to live your life and how you're going to serve the world that you live in.
You discover what matters to you, why it matters and how are you going to live because of that.  
These answers become the foundation of who you are and how you show up – not only in how you run your company or political party or community organization, but how you show up as a human being.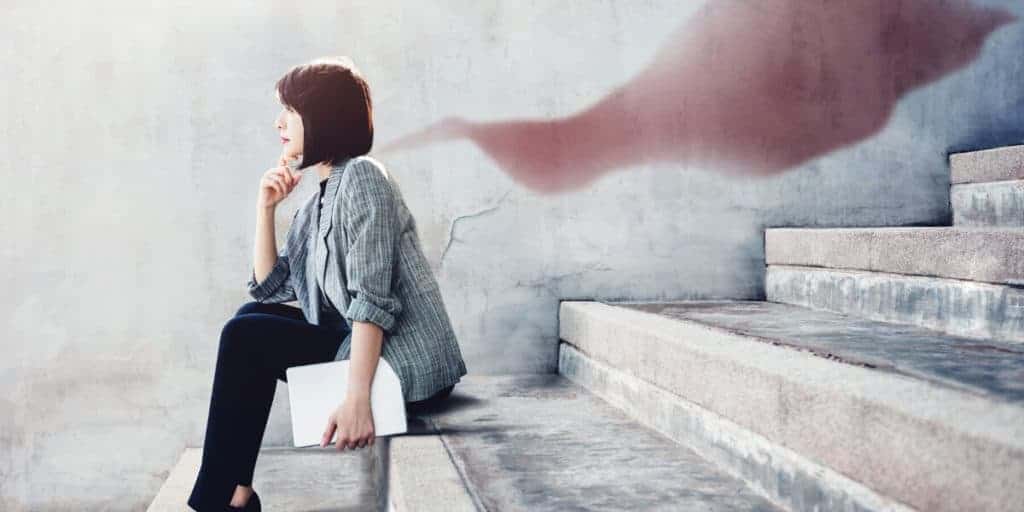 Meaning is the essence of finding your inner strength
There is a deceptively simple question I ask my Executive coaching clients to help them find their meaning: 
Who do you need to be as a leader to build the kind of a world you want to live in?
When I speak to my students in the Coaching Academy for Leaders I ask the same question but slightly differently:
Who do you need to be as a leader to build the workforce you need to achieve your company goals? 
You can start by asking yourself:
Who am I?
What do I do?
How do I do it?
And most importantly – WHY do I do it? 
Once you have done this soul searching and found your answers you stop making compromises, you stop allowing yourself to be pulled in a thousand directions or to be influenced by the thankless agenda of others. 
This gives you the space to say YES to what is right for you and your mission. 
Equally important it gives you the clarity to say NO with confidence and conviction. 
Not everyone will be happy with you. Leaders can't put themselves in the prison of being a pleaser. But with your leadership foundation and your inner strength you can be at peace with the chagrin of others, even in times of conflict, loss and change.
Conclusion
Building your inner strength and your leadership skills will guide you through your most difficult challenges and your most difficult decisions.
When you are able to combine the meaning of your life with the meaning of your work – and you get to the essence of it – you will achieve greatness on your own terms, whatever that greatness means to you. 
For me, finding the leader inside myself was essential in creating a safe harbour for my family and my work when things were at their most difficult.  For many leaders, this new normal that COVID 19 has delivered has been a catalyst to dig deep, reboot their leadership skills, and find the inner strength to lead and inspire their teams.
A great leader is brave – accessing their inner strength, and they lead by example with care, empathy and loyalty, confident in their meaning and their mission. 
Have you been struggling with your leadership skills during these changing times? How do you need to show up differently in order to achieve your goals?  Let me know in the comments!