Ethically, who gets to call themselves a coach?
Have you noticed that "coaches" are coming out of the woodwork these days? 
I don't know about you but every time I look at one of my social media channels I see someone else promoting coaching services or coach training services.
All too often when I look at their profile to find out more about their coach qualifications I find out they are not offering coaching services at all but rather consulting, training, workshops or a mix of the three.
When it comes to coach training there are way too many people out there that have ZERO credibility and make empty promises about establishing lucrative coaching businesses.
Coaching and ethical practice go hand in hand.  Behaving in an ethical way is foundational and essential if you are going to present yourself as a coach or offer coach training courses.
What is ethical practice in coaching?
Ethical practice is part of a coach's professional foundation and certified coaches sign off on these practices when we enter the profession.  
Professional coaches pledge to be honest about their qualifications, credentials and experience.
Professional coaches know the distinctions between coaching, consulting, training, psychotherapy and other support modalities so we know how to avoid entering conversations that we are not qualified to deal with.
We know how and when to reinforce boundaries when needed and refer clients to other support professionals, as appropriate.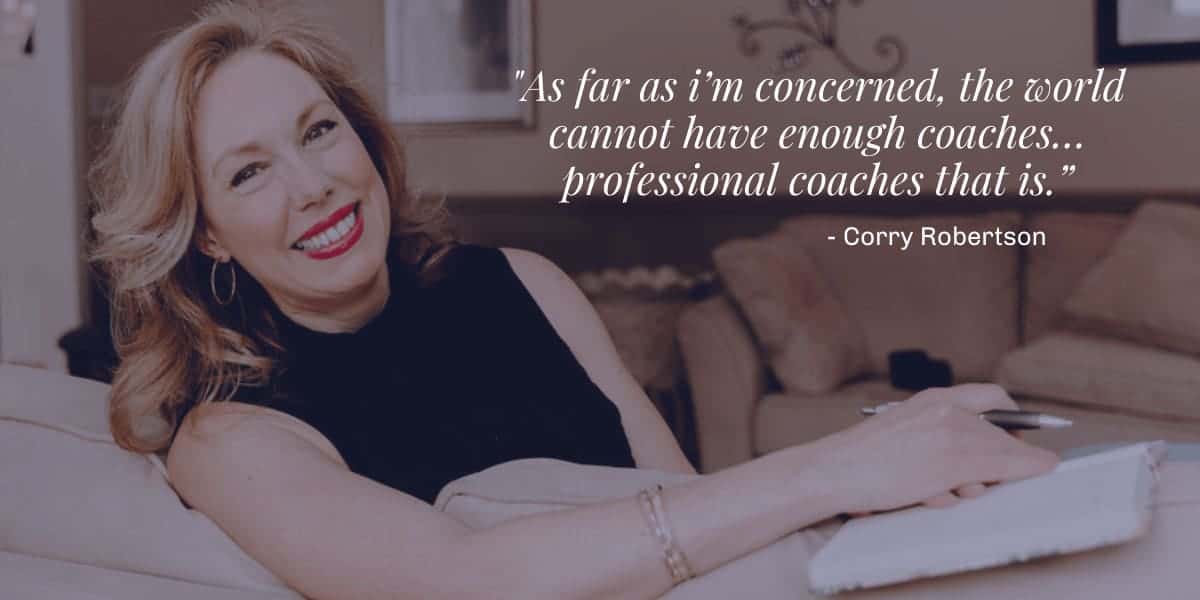 What is the definition of coaching?
Coaching is working through a thinking process. Being a coach means partnering with another person in a thought-provoking and creative conversation that inspires them to maximize their personal and professional potential, which is particularly important in today's uncertain and complex environment. 
Coaches honour the other person as the expert in his or her life and their work and believe that they are creative, resourceful and whole. 
Standing on this foundation, the coach's responsibility is to: discover, clarify, and align with what the person wants to achieve, encourage self-discovery, elicit solutions and strategies generated by the other person (not the coach) and hold the person responsible and accountable.
This process helps people dramatically improve their thinking and outlook on work and life while drawing out their skills and unlocking their potential.
Coaching is not training, consulting, advising, or therapy
Let's help define what coaching IS by clarifying a few things that it is NOT. 
Coaching is not:
Consulting and Advising: A person engaged to provide professional information, recommendation and direction.
Teaching: To cause someone to know something by providing new information.
Therapy, or psychotherapy:  The treatment of a mental or emotional disorder.
Telling: To reveal, disclose, divulge, tell, betray, to make known what has been concealed.
Directing: To cause to turn, move, or follow a course.
Ministering: Religious context, aid or support.
Mentoring: Sharing insights from personal experience.
What kind of coaches are there?
There are many ways that you can serve as a coach:
External coach practitioner: 
This is a coach who is in private practice and works with clients on a contract basis.
Internal coach practitioner:
This is an employed person, where coaching is part of their job description and they conduct coaching sessions with other employees who are not their direct reports. 
Managers who use coaching as a leadership style: 
These are leaders who prefer and will favour the coaching approach over directing, telling and using a command and control style.
Coaching does not require subject matter expertise
You will notice that I did not list niches like:  business coach, marketing coach, life coach, financial coach, sales coach, etc.
This is because these are sub-specialties that imply a subject matter expertise.
You need to hire a subject matter expert when you have little or no knowledge or experience with a problem that needs a solution so the expert comes in to tell you how to solve the problem or solve it for you.
Or, you might hire a trainer who will come in and teach you the steps you need to take to solve the problem in the future.
In the purest sense, coaches do not need subject matter expertise to coach because we are not consulting or teaching.
That being said, many professional coaches have a specialty and that is perfectly ethical if the coach is qualified in the subspecialty. 
In this instance, the professional will primarily be a coach or a consultant and will clearly communicate to the client where the boundaries between the two are.
Often a professional coach with subject matter expertise will share their knowledge with the client but is comfortable letting the client stay in the driver's seat when it comes to what they want to do with the information.
What is not ethical is when a subject matter expert uses the title 'coach' when they have no coach specific training.
In this case, you would be getting advice, consulting, training or a mix of the three – but not coaching. 
While consulting and training are much needed services on the market, if the professional does not have coach training, you will not be getting coaching.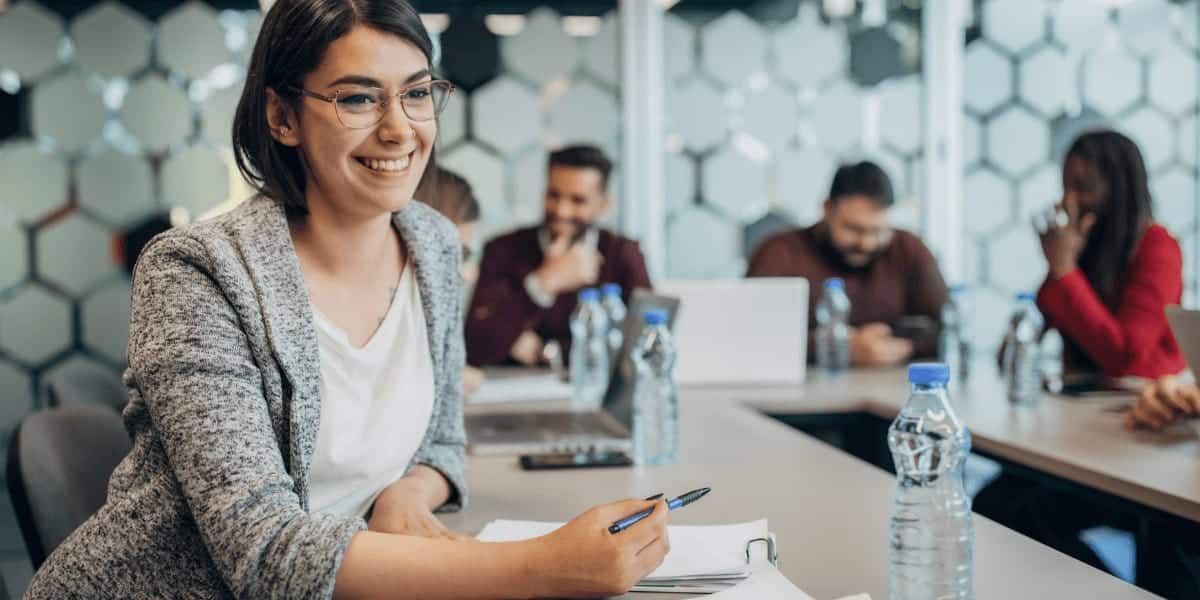 So how do coaches become coaches, ethically?
Coaches become coaches by earning the title thorough study, practice, ongoing self-improvement and ongoing credentialing.
In its simplest form, to become a coach an individual must get certified coach training, and then they are eligible to earn a credential through the International Coach Federation (the ICF).  
Credentialing is the process of obtaining, verifying, and assessing the qualifications of a practitioner. Credentials are documented evidence of education, training, and experience.
This is important to know if you are interested in hiring coaches to work with your employees or if you are thinking about becoming a coach.
If you are responsible for hiring coaches to come in and work with your employees, it is 100% essential that they have an ICF credential or at least are actively in the pursuit of earning one.
If your candidate does not have a credential or is not working on one, they are simply not a coach but rather a consultant, advisor or trainer. 
If you or one of your employees has coaching in their job description, then coach specific training is essential for them to be able to fill that function of their role.
What is the ICF?
The International Coaching Federation, (or ICF) itself does not provide training but it does oversee the standards of training programs.
A quick visit over to the ICF Website provides a great overview of what they do:
"The International Coaching Federation (ICF) is the leading global organization dedicated to advancing the coaching profession by setting high standards, providing independent certification and building a worldwide network of trained coaching professionals.

As the world's largest organization of professionally trained coaches, ICF confers instant credibility upon its members. ICF is also committed to connecting member coaches with the tools and resources they need to succeed in their careers.

ICF offers the only globally recognized, independent credentialing program for coach practitioners. 

ICF Credentials are awarded to professional coaches who have met stringent education and experience requirements and have demonstrated a thorough understanding of the coaching competencies that set the standard in the profession. Achieving credentials through ICF signifies a coach's commitment to integrity, understanding and mastery of coaching skills, and dedication to clients.

ICF also accredits programs that deliver coach-specific training. ICF-accredited training programs must complete a rigorous review process and demonstrate that their curriculum aligns with the ICF Core Competencies and Code of Ethics.
Specifically, the ICF is recognized worldwide by coaching professionals and the industry as a whole for their work in:
Developing coaching core competencies

Establishing a professional code of ethics and standards

Creating an internationally recognized credentialing program

Setting guidelines through accreditation for coach-specific training programs

Providing continuous education through world-class events, Communities of Practice (CPs) and archived learning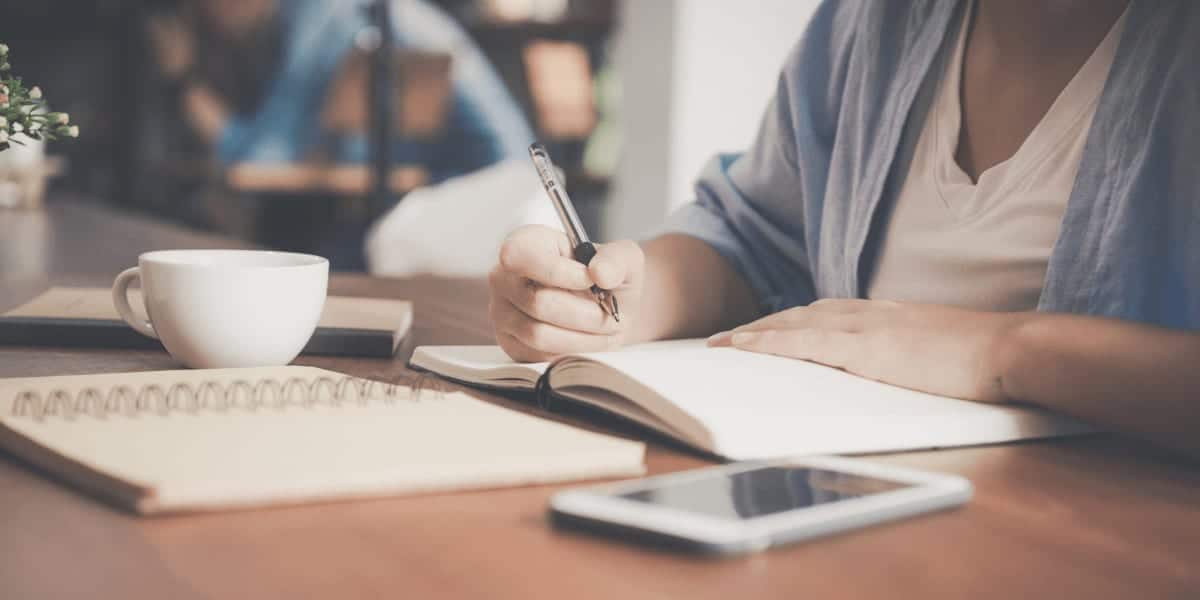 How to become an ICF Credentialed Coach
ICF Credential-holders are part of a self-regulating group of elite coaches who provide accountability to clients and the coaching profession as a whole. They pursue and complete rigorous education and practice requirements that provide unquestioned legitimacy to their commitment to excellence in coaching.
As of June 25, 2020, there were 30,000 ICF credential holders worldwide who have done the work.
But many people take one look at the journey and they see that it is quite a commitment, so they opt-out of the process. All too many continue to use the coach title anyway. 
Let's look at the 3 levels of credentials available in the coaching profession, ACC, PCC and MCC.
Associate Certified Coach, ACC
To become an Associate Certified Coach (ACC) you start out by completing at least 60 hours of coach-specific training through an Accredited Coach Training Program (ACTP) or Approved Coach Specific Training Hours Program (ACSTH).  You can learn more about the difference between ACTP and ACSTH here.
In addition, you must have 10 hours of Mentor Coaching over a minimum of three months. The Mentor Coach must be an ACC who has completed a full cycle of the credential through renewal or a PCC or MCC in good standing. 
The student records coaching sessions with their actual clients, sends the recordings to the mentor who then listens to the recording with the aim of highlighting where the coach was able to demonstrate the competencies and how to strengthen their skills. 
To be recognized as an ACC, the coach needs to submit a log that proves that they have completed a minimum of 100 hours (of which 70 must be paid meaning 30 can be pro-bono) of coaching experience with at least eight clients following the start of their coach-specific training. At least 25 of these hours must occur within the 24 months prior to submitting the application for the credential.
You must also undergo a performance evaluation.  If your training program is an ACTP your performance evaluation is conducted by your faculty.
Finally, you must write the Coach Knowledge Assessment (CKA) to prove that you have a high degree of understanding of the competencies.
Professional Certified Coach, PCC
To become a Professional Certified Coach, PCC, you build on the work that you did as an ACC.  To obtain this certification you must have:
At least 125 hours of coach-specific training through an ACTP or ACSTH program

10 more hours of Mentor Coaching over a minimum of three months to be documented on your online application. Your Mentor Coach must be a PCC or MCC in good standing

A minimum of 500 hours (440 paid) of coaching experience with at least 25 clients following the start of your coach-specific training. At least 50 of these hours must occur within the 24 months prior to submitting the application for the credential

Performance evaluation (two audio recordings and written transcripts of coaching sessions to be uploaded with your application)

Completion of the Coach Knowledge Assessment (CKA) if you skipped your ACC and are going straight for your PCC, which is allowed
Master Certified Coach, MCC
To become a Master Certified Coach, MCC, you must demonstrate the following competencies:
200 hours of coach-specific training

10 additional hours of Mentor Coaching over a minimum of three months. Your Mentor Coach must be an MCC in good standing. This cannot be the same Mentor Coaching that was applied toward a previous ICF Credential application

A minimum of 2,500 hours (2,200 paid) of coaching experience with at least 35 clients, following the start of your coach-specific training

Performance evaluation (two audio recordings and written transcripts of coaching sessions)

Currently holds (or previously held) a Professional Certified Coach (PCC) Credential

The Coach Knowledge Assessment (CKA) which was previously passed when applying for ACC or PCC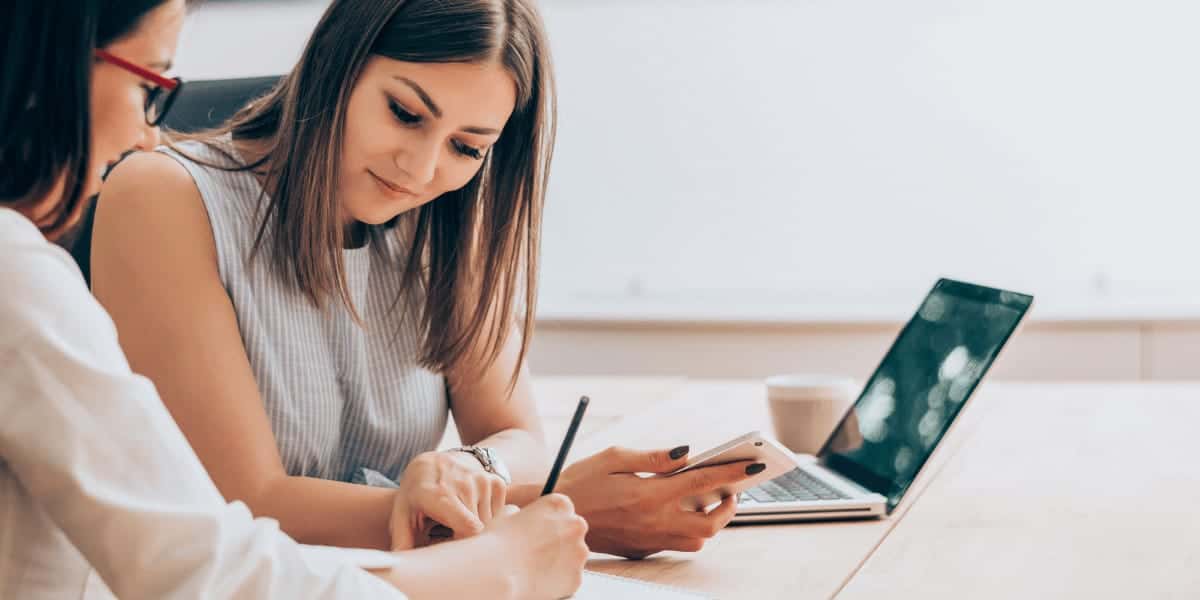 Continuing Coach Education: Your CCE's and Ongoing Development
As part of the coaching ethics and mindset, coaches are dedicated to a lifelong pursuit of keeping their coaching skills fresh and sharp so we invest in ongoing coach specific training throughout our careers.
In addition, ongoing coach training and experience are necessary to advance your credentials and to maintain them.
You are not obligated to advance your credentials but you are obligated to keep training if you wish to keep your credential.
Your credential needs to be renewed every 3 years and to do so you need 40 hours of ongoing training, 24 hours of which must be focused on the ICF Core Competencies and Ethics and 16 hours can be a mix of resource development. 
You may use your mentor coaching hours towards your Continuing Coach Education (CCE).
Training Options: ACTP or ACSTH
If you are interested in becoming a coach or if you are looking to have your employees trained to serve as internal coaches or managers who use coaching as a leadership style, you need to invest in training.
There are 2 options for ICF coaching certification training programs, the ACTP and the ACSTH.  
Here is how the training breaks down:
Accredited Coach Training Program: ACTP
An ACTP is an all-inclusive training program. This is the right choice if you are looking for a fully contained, start-to-finish program through one training provider within a predetermined period of time.
Your training is approved upon finishing the program

Requires that the student complete at least 125 hours of training

Graduation from an ACTP requires that students complete their mentor coaching, observed coaching sessions, and sit a comprehensive final exam that evaluates a students coaching competency – all contained within the training program

Graduates of an ACTP apply for an individual

ICF Credential using the ACTP path

 
Accredited Coach Specific Training Hours or ACSTH
The ACSTH path is right for students who want freedom and flexibility in their coach training journey. Within the ACSTH path students can choose their own mentor coach, and can customize the training to suit their individual preferences.
ACSTH training may be less than 125 hours and student training is approved on an hourly basis

Considered a full coach training program when a sufficient number of hours are completed by the student. 
Students who complete all of their training hours through an ACSTH apply for an ICF Credential via the ACSTH path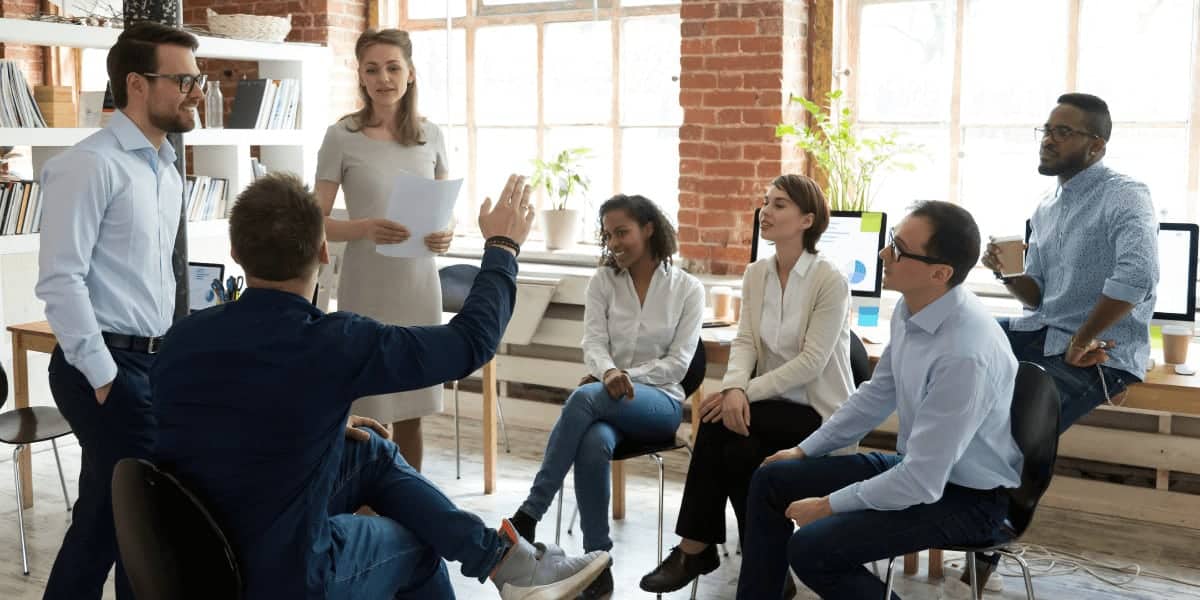 How to choose the right coaching certification training program
Choosing an ACTP path or an ACSTH path comes down to personal preference. 
Our training program, The Coaching Academy for Leaders, is an ACSTH program which has many benefits for students, because of its freedom and flexibility.
You can space out your training

– The Coaching Academy for Leaders offers a complete coach training program delivered in 3 phases, meaning you can pace your learning to fit your lifestyle (or your budget), and start or stop your training when you wish

Certification can be quicker

– Unlike an ACTP program where you need to wait until the end of the program to be certified, with an ACSTH program you get ICF credits with each of the phases that you complete which means you can go for your ACC after 60 hours of training

  

Less upfront cost investment

– You may realize that after phase 1 of your training that coaching is not for you after all so you are free to stop investing your time and money, unlike an ACTP program where you pay for the complete program upfront

You choose your own mentor coach

– It's important to work with a mentor coach who is a good fit for you. Unlike an ACTP program, in an ACSTH program you don't pay for a mentor coach who is attached to the program.  You are free to choose a mentor coach who is a good fit for you, and for your budget.  We help our students to find the right mentor coach for them.  In addition, you don't have to complete your mentoring during the program in order to graduate

A better option for CCE's

– Certified coaches looking for CCE's to renew their credentials don't necessarily need the complete training covered in an ACTP and benefit from the flexibility of taking the particular phase of training that interests them.  An ACTSH program is perfect for these coaches.
Either way, before you drop big bucks and lots of time on a training program make sure that your training of choice is accredited as ACTP or ACSTH. This will ensure that you get coach specific training that meets ICF standards.
Conclusion
Why do so many people call themselves "coach" when they aren't certified?
Simply, because they can. Unlike the professional designations of doctor or lawyer, there is no law against using the title so they don't feel they are breaking a code of ethics by using a title that they didn't earn. 
People who are not certified but use the term coach are usually well meaning, they believe that they are very good at what they do and deliver great value so there is no harm in saying that what they do is coaching.
But given the investment of time, energy and money that goes into earning credentials, many professional coaches want to clarify what it really means to be a "coach". 
Because anyone can use the title, it's the buyer who has to know what good quality coaching is and then make sure that they are hiring a qualified person. One of the most important things a buyer can do to set themselves up for the best possible success is to ensure that their coaches have ICF credentials. 
If we reserve the title "coach" for those who have earned professional certification, there would be much less confusion in the market about the coaching profession, and more clarity and transparency for those who want to hire a coach, or become one themselves.
Are you looking for an ICF accredited coaching certification program?  Have a look at The Coaching Academy for Leaders, or book a call with me and we can discuss options for you.
_______________________
Did you find this article helpful?  You might also like:
A Peek Inside A Successful Leadership Development Program
Psychometric Assessments and Personality Tests for Leadership, Team Building and Recruitment
What Triggers You?  Shifting Perceptions, Negativity and Judgement in Your Coaching Practice