According to the World Health Organization, mental health conditions are increasing worldwide. In fact, there has been a 13% rise in mental health conditions and substance use disorders in the last decade. Given the increasing mental health conditions throughout the world, it's a sure bet that as a coach, you will encounter clients suffering from mental health issues. Referring a client to therapy is an ethical and professional responsibility that professional coaches take seriously.
While the ICF (International Coaching Federation) standards ensure quality and transparency throughout the coaching profession, every coach must know their professional limits. More importantly, every coach must recognize when a client needs assistance. 
As a certified coach, it's imperative to know when, why, and how to refer a coaching client to therapy to ensure that you and your client can achieve the best outcome. For coaches looking to provide comprehensive services that bring out the best in every client while taking care of each client's unique needs, the following guide will help to direct you to ensure that your clients who need therapy get the support they need beyond coaching. 
What is and isn't the role of a certified coach? 
To put it simply, coaching is the act of partnering with clients in a thought-provoking and creative process that inspires them to maximize their personal and professional potential. The process of coaching often unlocks previously untapped sources of imagination, productivity, and leadership.
Within this process, coaches can aid in the self-discovery that illuminates and clarifies a client's attributes, skills, and considerations to improve performance. This process helps clients prioritize and focus on what matters, so they can become more efficient and productive. 
Ultimately, a coach helps a client get on track and stay on track to achieve goals and performance standards while also assisting clients in resolving any issues that may arise along the way.
Given these attributes, there are clearly defined limitations regarding what a coach is not responsible for and should not be influencing. As I describe in this article about understanding coaching certifications, a coach is not a therapist responsible for treating emotional or psychological distress or disturbances. A coach is also not a business consultant or advisor on how to properly operate a business (although they may add business consulting to their offered services) nor are coaches teachers or trainers for a specific career-related skill.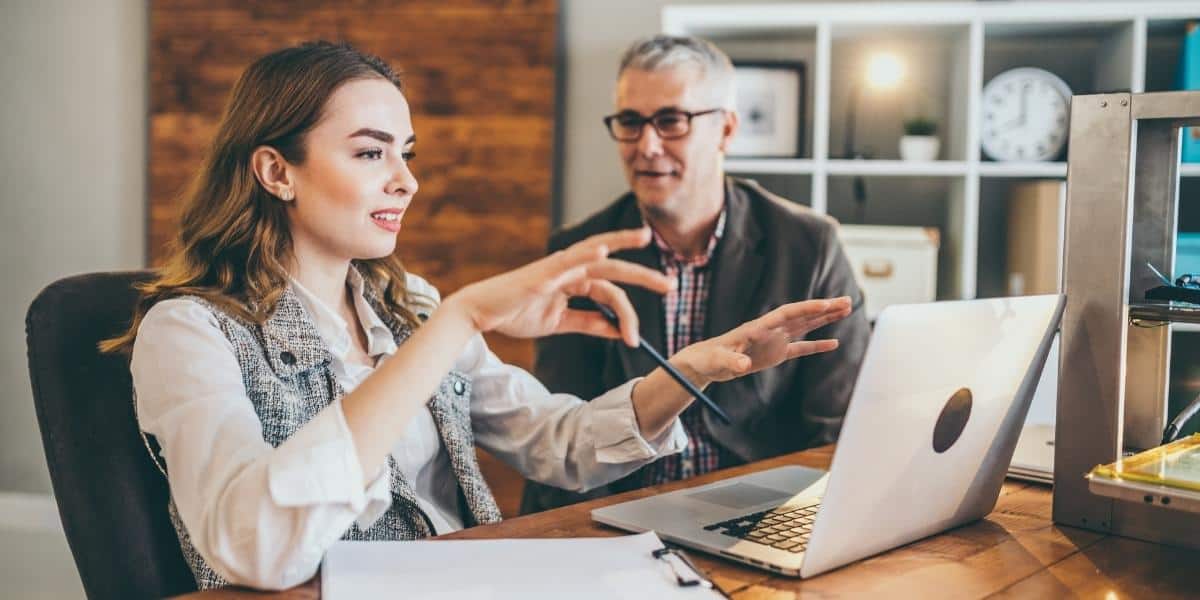 When should a coach refer a client to a therapist?
Among the challenges that many certified coaches may encounter is knowing when to refer a client to a therapist. Fortunately, there are many indicators that can aid a coach in knowing when it's appropriate to seek outside assistance. Here are a few examples:
If a client confides or shares personal information regarding any specific, outside stressors, such as work, family, or past incidents, that continue to arise and where there has been no resolution sought by the client, a therapist referral would be appropriate. 

If a client shows any signs of mood change, including anxiety, depression, or anger, or if the client shows any unexpected physical changes due to sleeplessness, under or overeating, or a considerable reduction in energy levels, a therapist should be consulted. 

If the client reveals or appears to be socially withdrawn, expressing feelings of hopelessness or even suicidal ideations, a therapist should be contacted immediately. 

Even if the client is not making effective progress or indicates that there are issues affecting daily functioning, consulting a therapist would be the best measure. 
For example, recently a client wanted coaching on how to improve a relationship with a colleague. As far as she was concerned the relationship was toxic and unproductive. As she provided more context, she described how the colleague's communication style was so rude and aggressive that it caused her to shut down and stop contributing to the conversation.
"She reminds me of what it was like growing up during the war." She said. "People would bark orders and we would just have to obey. I can't stand it. It shuts me down every time."
As the coach, I recognized that the dynamic being described may be triggering trauma for my client and so I brought up the subject of therapy.
When it comes to consulting a therapist, any issue that stems from persistent or extreme emotions that affect overall psychological or physical performance indicates issues that should be dealt with by a therapist and not a coach. 
Why should you refer a client to a therapist?
As already noted, a certified coach is not a therapist. Even with extensive training to the MCC (Master Certified Coach) level, a coach's responsibilities do not relate to treating a client's emotional stresses or psychological issues. More importantly, unresolved issues not only hamper or undo successful coaching but can lead to life-altering or life-threatening issues. That's why it's so important as a coach, and someone who can develop a trusting relationship with a client, to be able to know when, why, and how to refer a client to a therapist. 
Section 3.18 of the ICF's code of ethics notes that coaches should define the objective of the coaching relationship at the onset of beginning with a new client and should refer or seek help from other professionals whenever a situation warrants further assistance. Coaches are ethically bound to refer clients to therapists when any signs or symptoms indicate that clients are hampered by emotional issues.
Similarly, the professional duties of coaches are not the same as the training acquired by a therapist. Coaches can only do so much, and helping the client by referring them to therapy is an extension of a certified coach's responsibility to act in the best interest of the client. 
When clients show roadblocks that can't be overcome by coaching techniques and where emotional stress seems problematic in day-to-day life, therapists can provide the help that not only works to overcome underlying emotional issues but also maximizes the person's long-term coaching potential.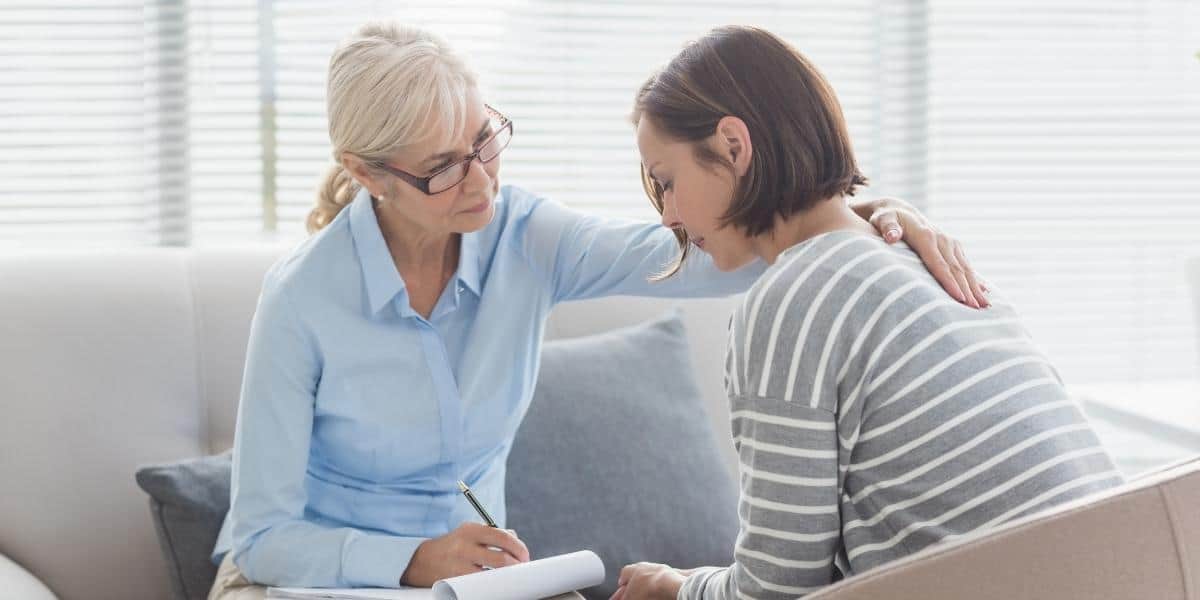 How do you refer clients to a therapist?
Fortunately, referring a client to a therapist is neither a challenging nor a daunting task. It simply requires applying some of the many skills you already have as a certified coach to find an effective resolution. 
When engaging with clients who may be suffering from mental health issues, I encourage you to read this excellent whitepaper on Referring A Client To Therapy: A Set Of Guidelines by the ICF. These guidelines provide an excellent structure for referring clients that you can follow:

Schedule a time to meet in an undisturbed place where your clients can speak and express concerns freely and without interruption

Address the topic of your client's mental health in a positive manner and stay focused on the specific topic

Ask as many questions about the issue as necessary, making sure to give your client as much time as necessary to respond adequately 

Ask the client how they feel about going to therapy and recommend referrals or references you may already have or have identified as possible therapists to resolve your client's issues

Indicate that the client is free to address this issue or any issues at any point and that you are an open line of communication
As a certified coach dealing with clients and their potential mental health concerns, your goals are essentially to illuminate, concentrate and redirect your clients to finding appropriate solutions. 
By quickly identifying any deviations in your client's demeanor, performance, or well-being and privately addressing your concerns and encouraging them to find help, you can help your clients in a holistic manner that shows your attentiveness and professionalism as a certified coach.
When to call the coach
I don't think a coach should ever tell a person that they should be in coaching and not therapy. But here's a rule of thumb that might help clarify when a coach is needed, and when a therapist is indicated. 
Therapy is about healing from the past
Therapy is indicated if there are unresolved issues from the past, such as trauma, grief, or disfunction that are holding someone back from being able to live up to their potential and ability to thrive.
Coaching is about building the future
Coaching helps clients move from the present to the future. Coaching is for those who are ready to build the future of their design, create a purposeful life, achieve their potential and make their dreams a reality.
A person can be in coaching and therapy at the same time.
For example, the client that I mentioned above who was trying to build a better relationship with her colleague, is also in therapy. I know because when I understood that the colleague reminded her of past trauma that was affecting the relationship, I asked if she had a therapist who could provide her with a safe space for her to explore that. She said, "Yes, I am in therapy too and I will bring this up with her." 
With that response, we were able to get back in the coaching lane.
Being the best coach you can be
Almost always, excellence in coaching is not only based on how well you can lead your client to improve their performance but on how well you can help them to overcome challenges. As mental health issues continue to increase as impediments to leading quality lives, certified coaches have an even greater influence on helping their clients find meaningful improvement in their lives. 
When it comes to bringing out the best in your clients, knowing when, why, and how to refer a coaching client to a therapist can indicate just how important this client's success is to you.